Part of what makes To-Jo so unique is ensuring our employees enjoy coming to work every day by offering a Positive, Fun Atmosphere. Our culture team works year-round to create company-wide events that support this initiative. Here's a look back on some Fall Festivities that happened here at To-Jo!
To-Jo Celebration Day:
Celebration Day has been a end of summer/fall event for years. Read some background on the event here to find out why it is so special to our employees. This year Celebration Day was split into two events, thanks to mother nature. Employees were able to enjoy the infamous Taco station in our break room on the original scheduled day. A few weeks later employees gathered on the field to enjoy an assortment of unique donuts from Beilers' Doughnut Truck, watch our annual award ceremony and take our To-Jo Family photo. Find out more about the award ceremony here.

………… 
………………………… …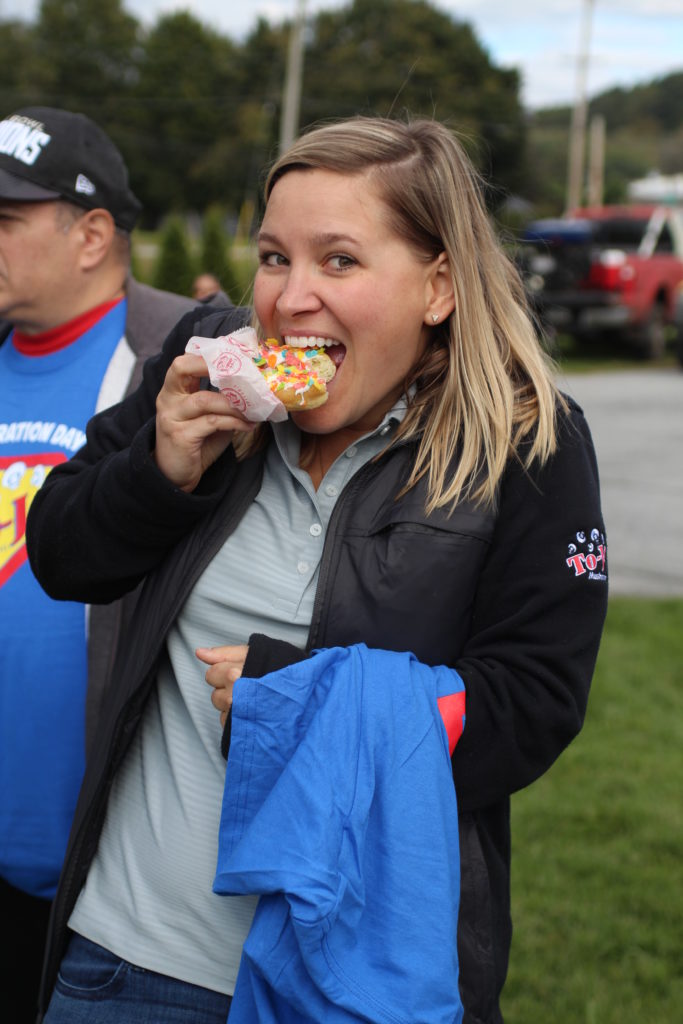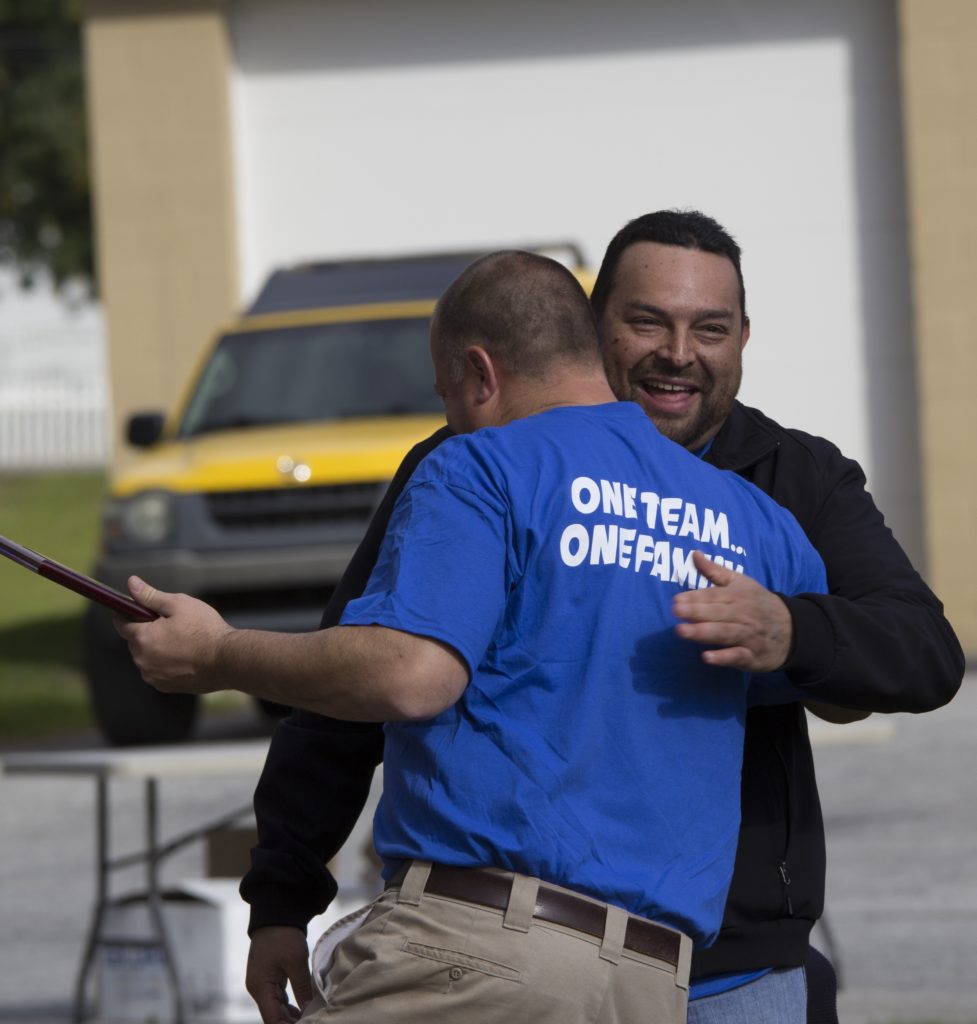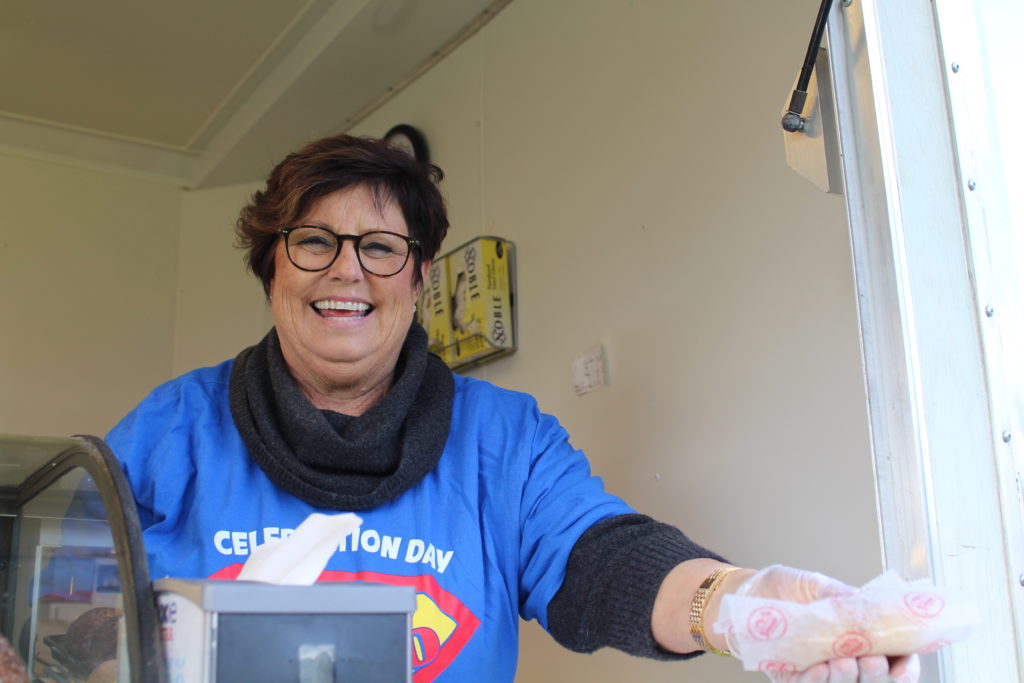 ….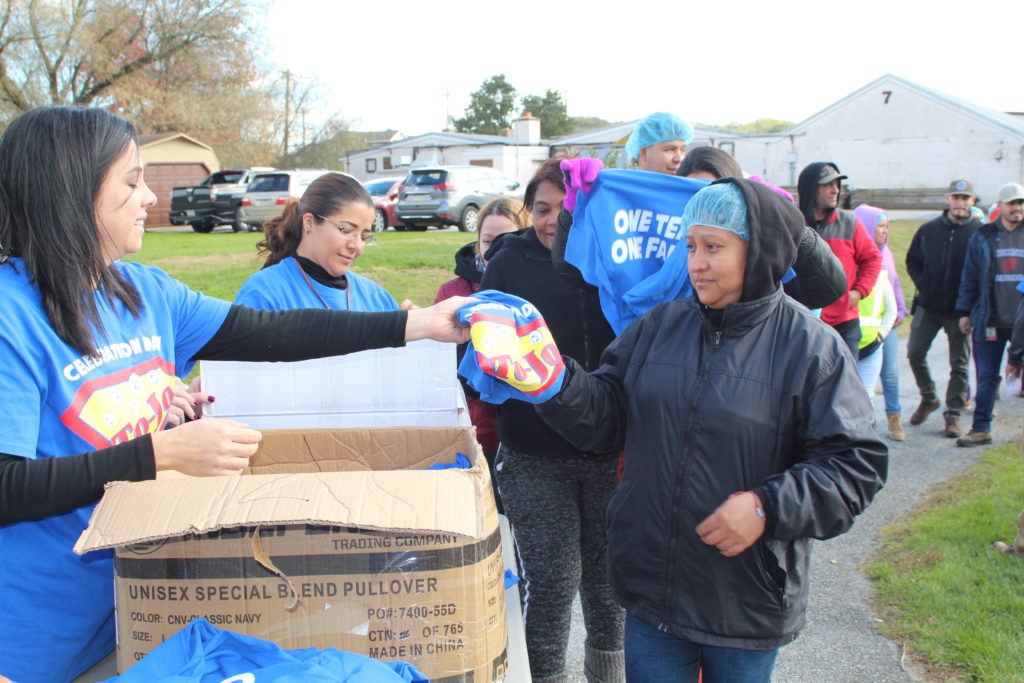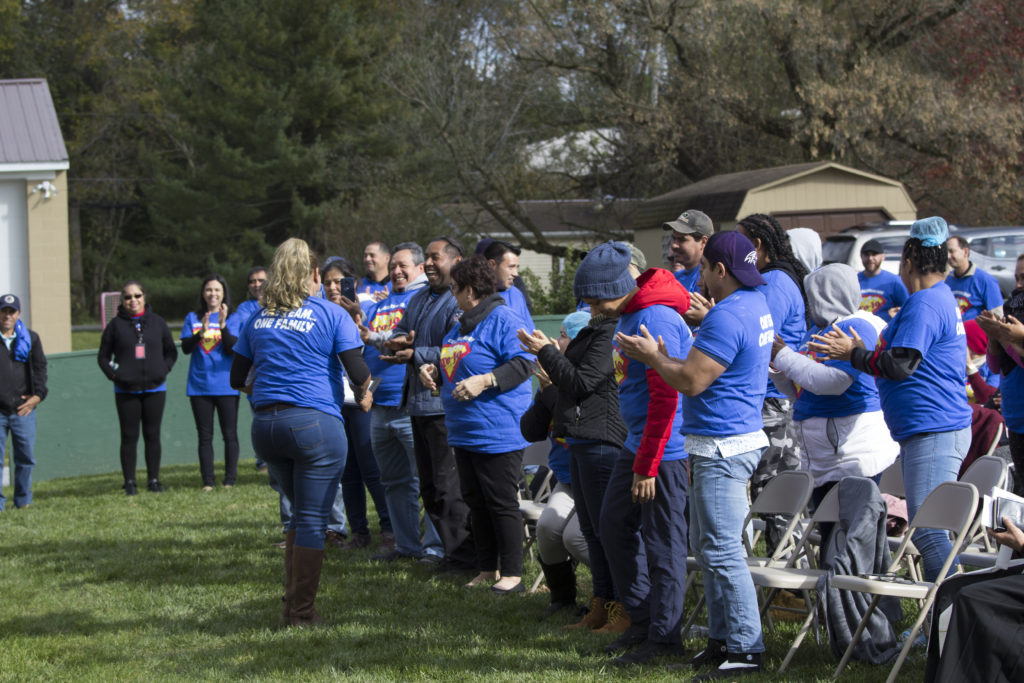 SAVE THE TA TA'S fundraiser
For our second annual "Save the Ta Ta's" fundraiser proceeds were donated to a local non-profit, La Comunidad Hispana, to further expand and support breast cancer resources local to Avondale, PA, where we are based. The proceeds were raised throughout the months of September and October through various employee fundraising efforts, facilitated by our team of Wellness Ambassadors. "Save the Ta-Ta's" branded T-shirts, 50/50 raffle tickets, and pink rose sales were among these fundraising efforts this year.
………………………….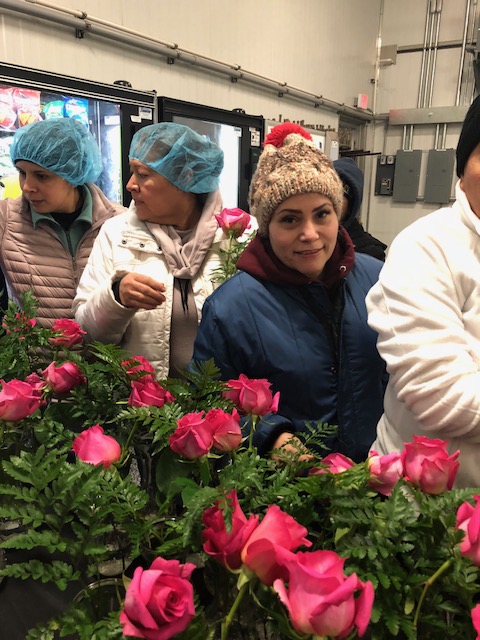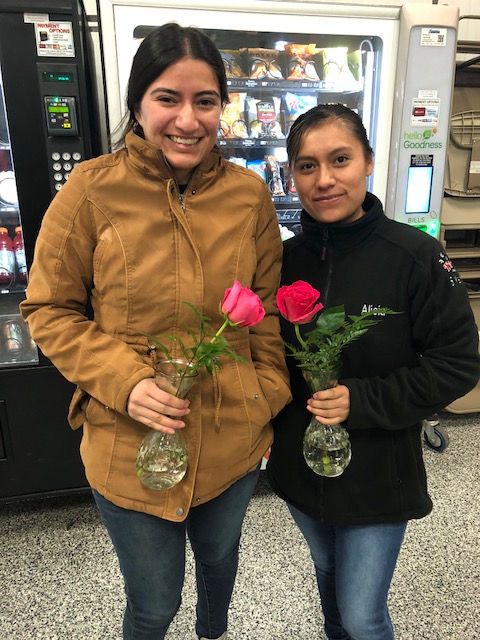 …………………………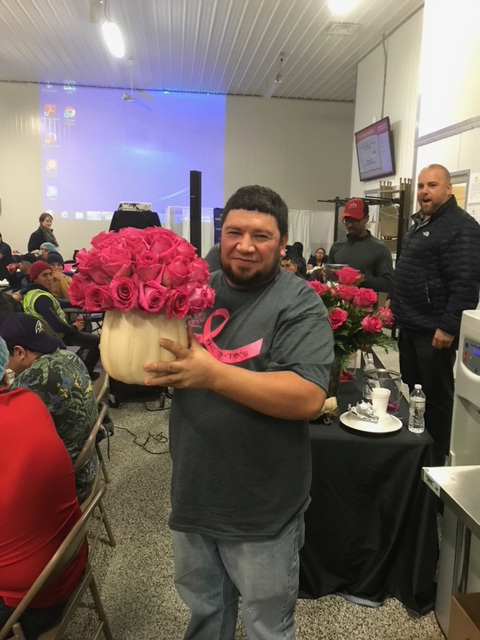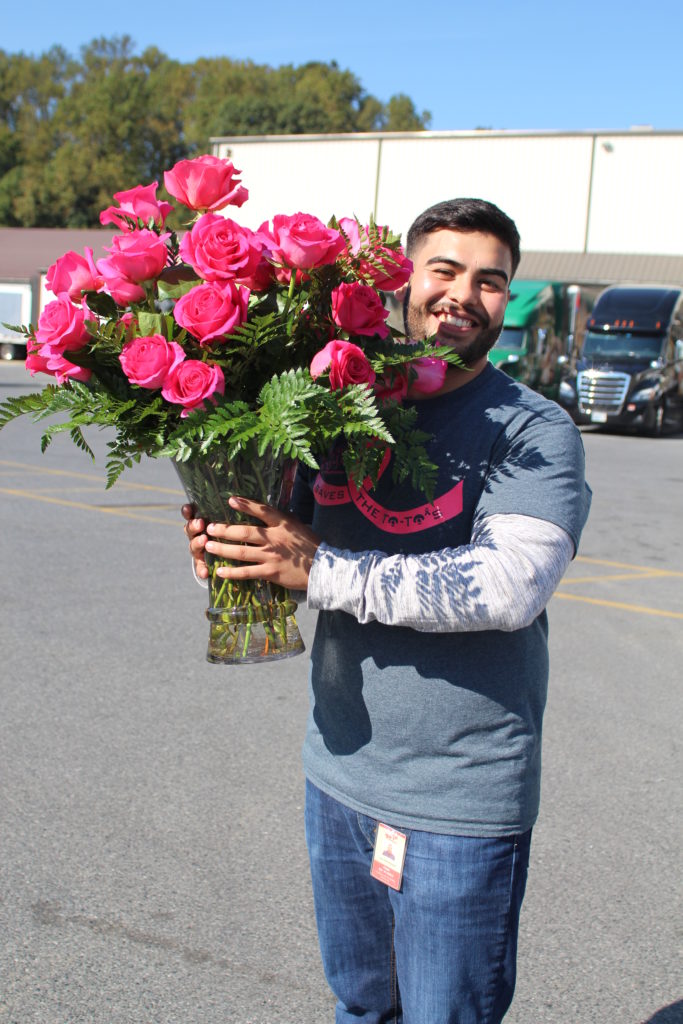 TO-JO PUMPKIN CARVING CONTEST:
This year was the third annual Pumpkin Carving Contest here at To-Jo & let us tell you, it was the best one yet! Employees are provided pumpkins and challenged to carve/make a creative pumpkin. The submitted pumpkins are displayed in our break room the day of the competition for all of our employees to view. This is one of the most anticipated competitions of the year! See below & you'll know why. This years winner carved a tribute to the late Joe D'Amico, Sr., truly inspiring.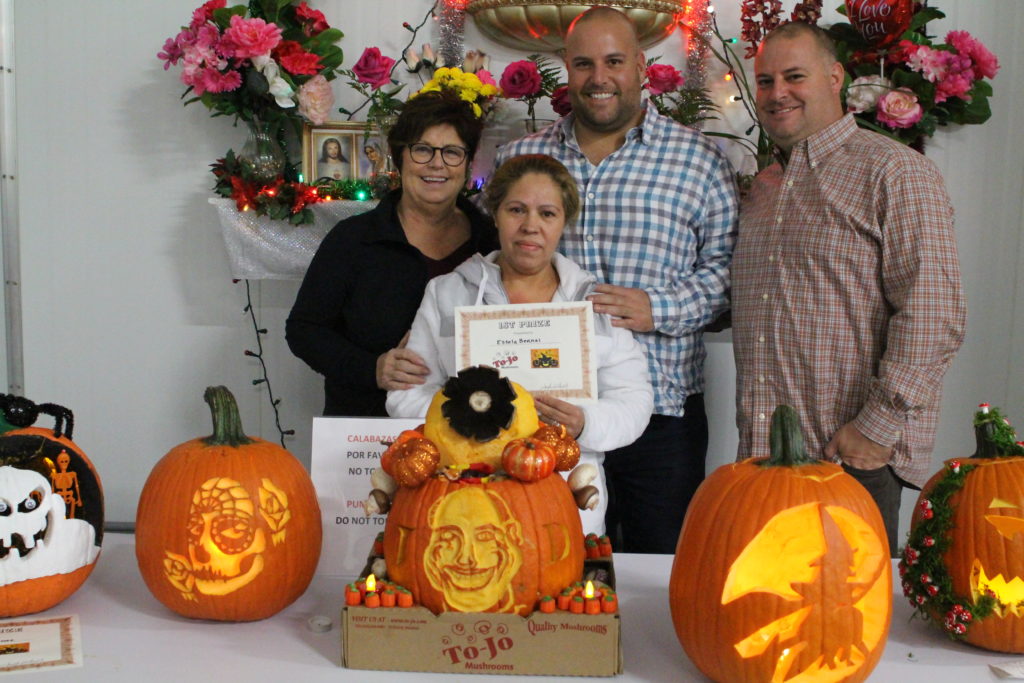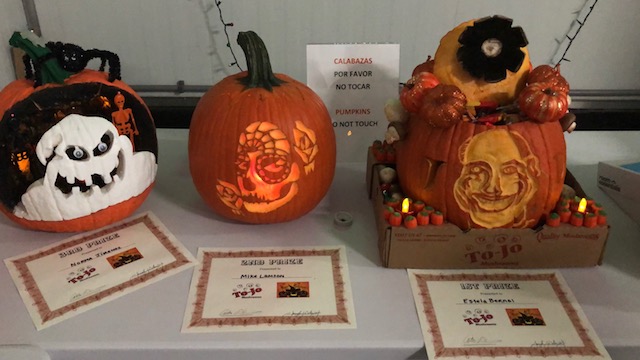 …………..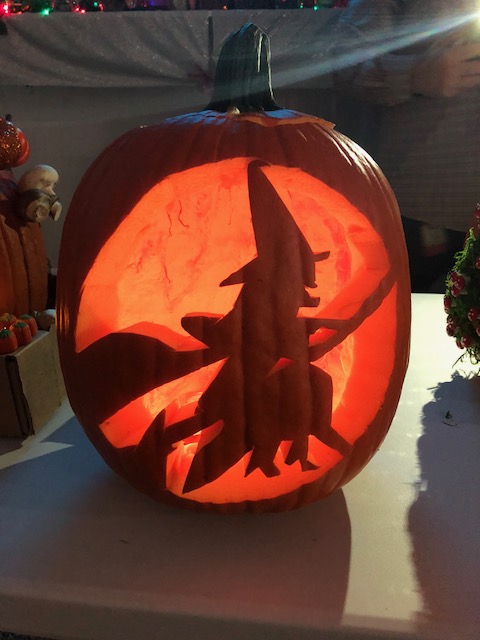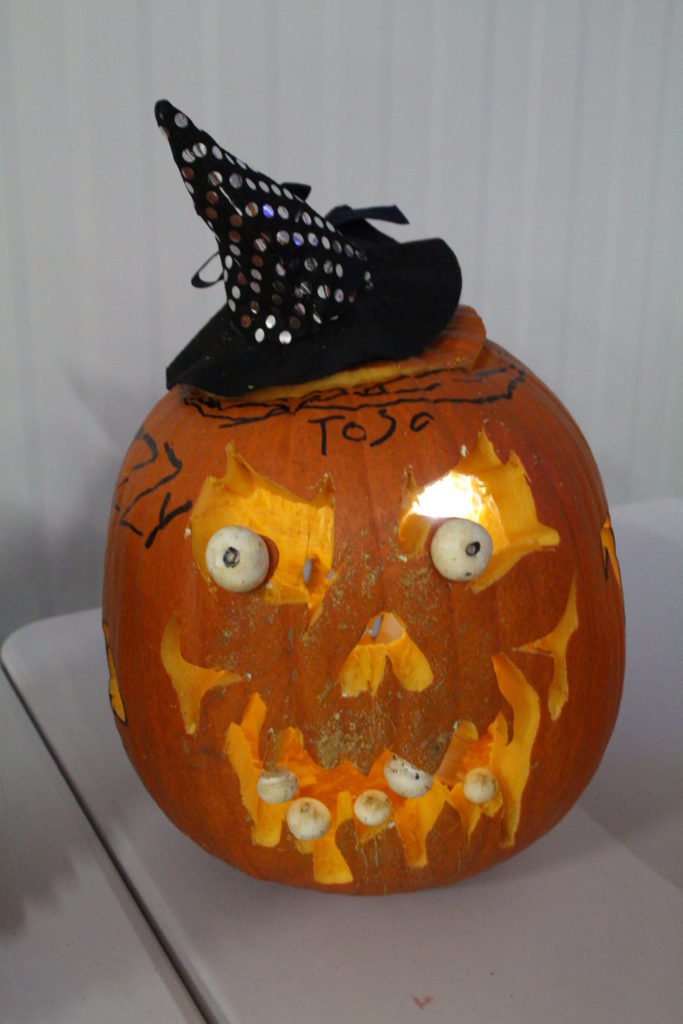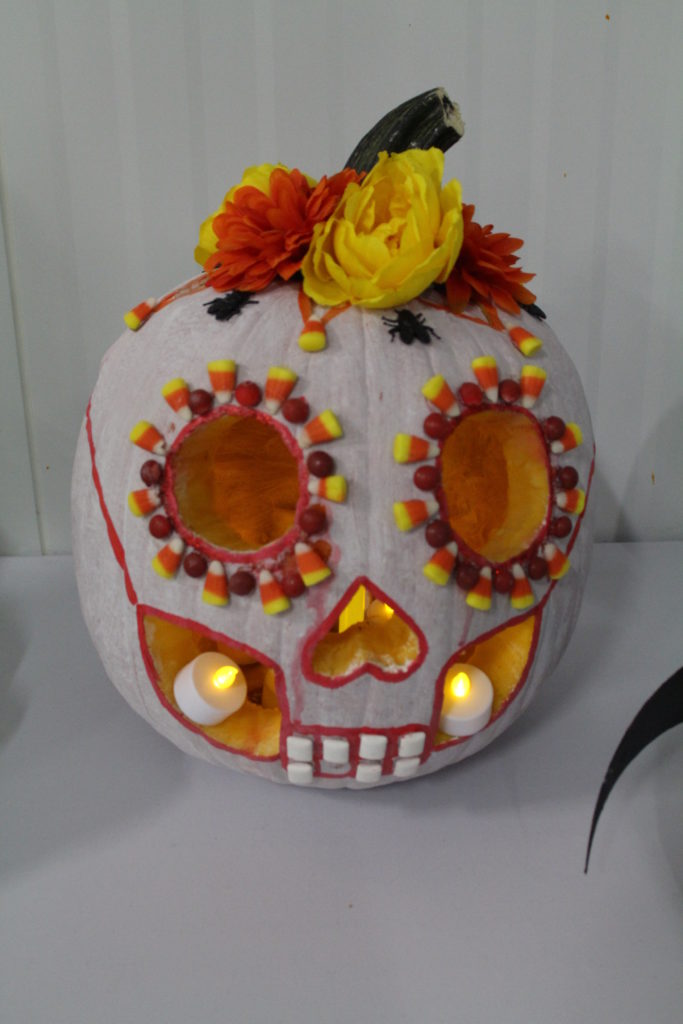 ……………….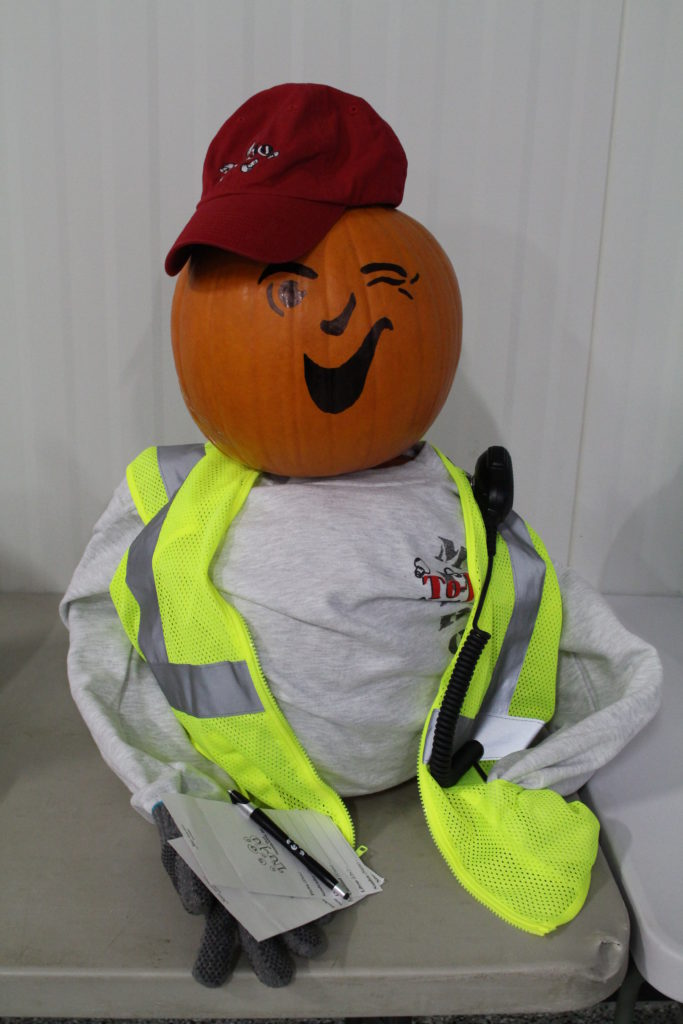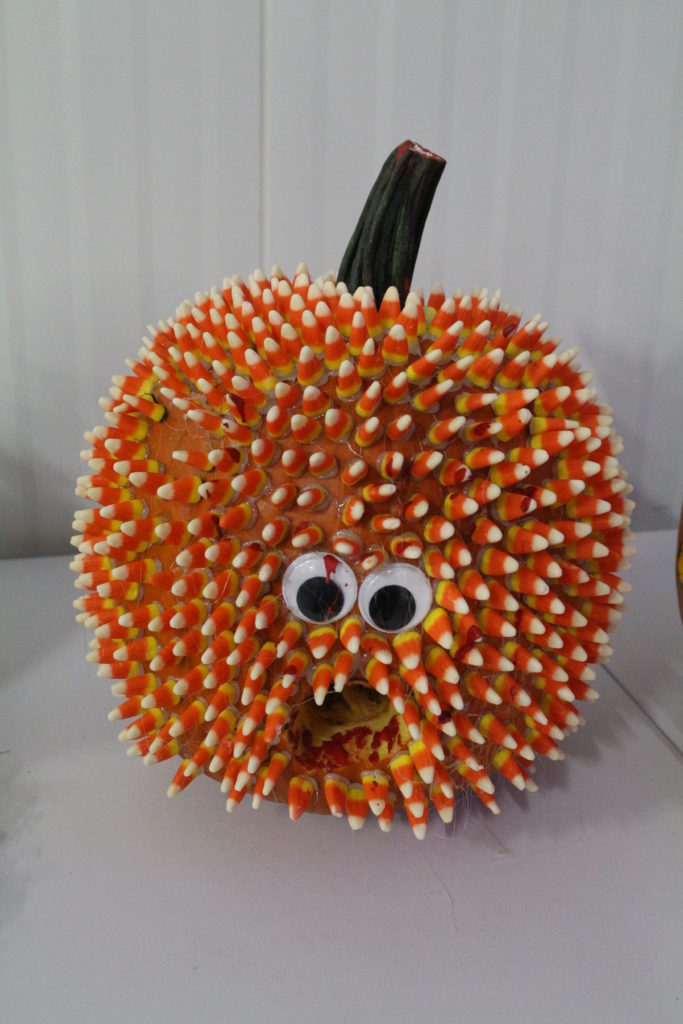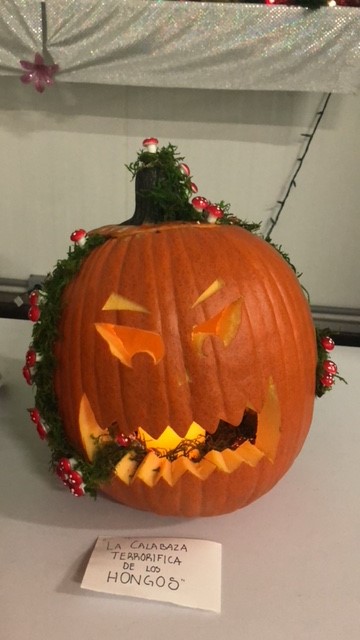 ………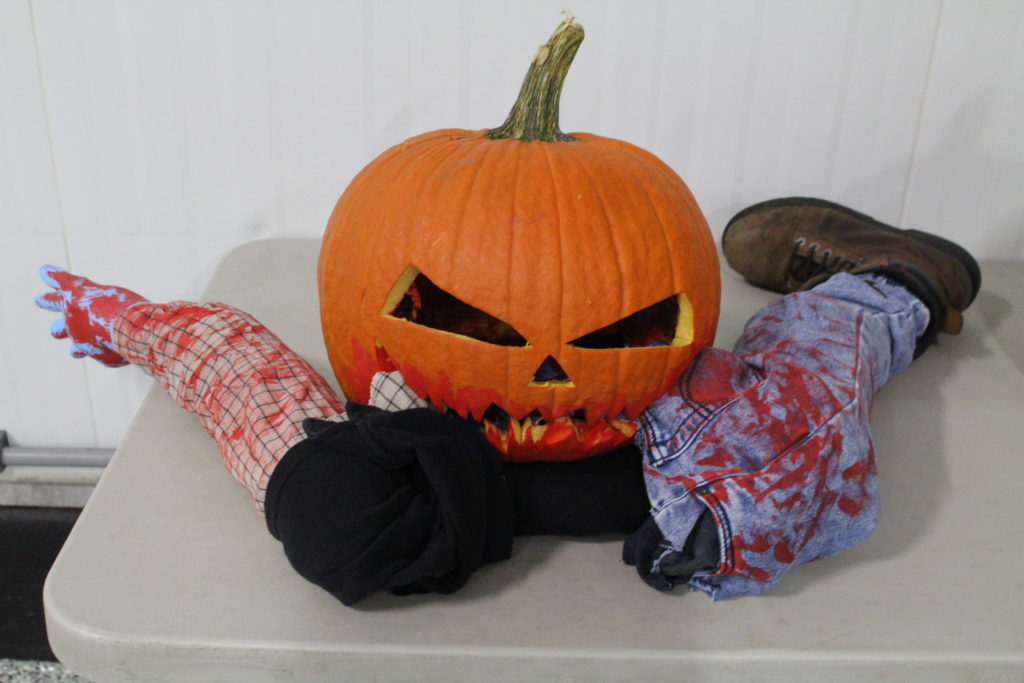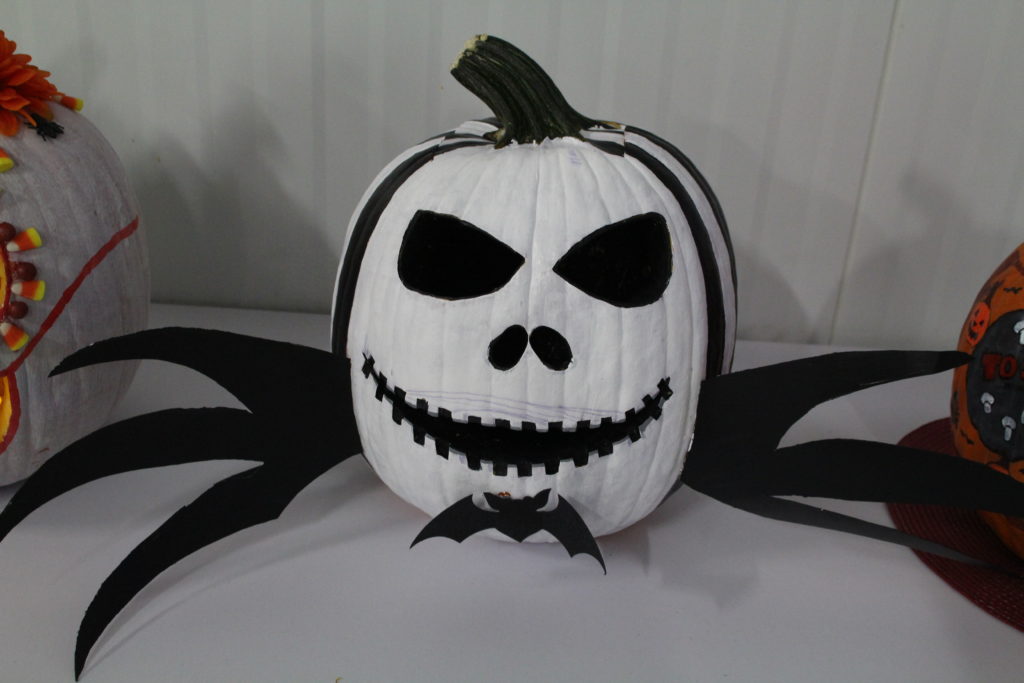 …………………………………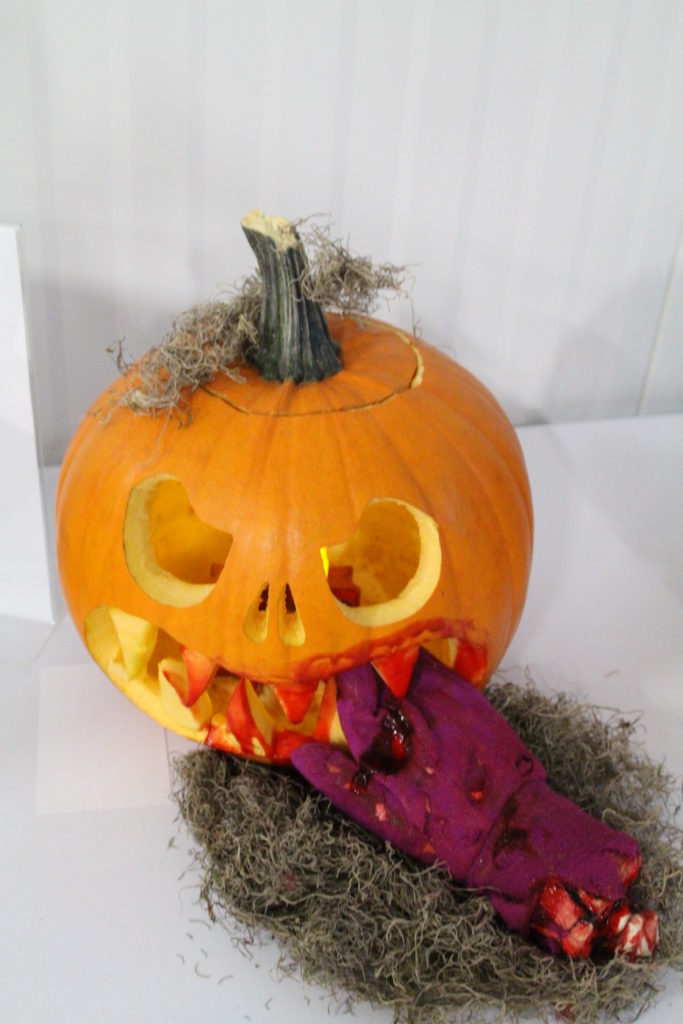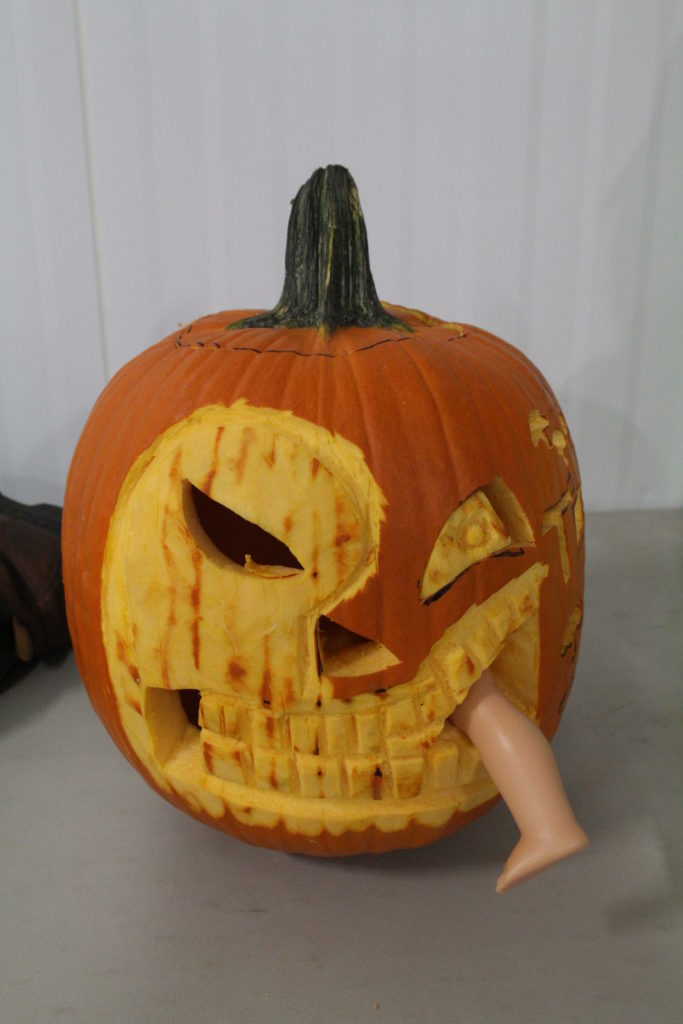 TO-jo tamale competition:
The Tamale Competition is one of our favorite events we have during the year because it celebrates our employees' culture! Employees are asked to make their best tamale recipe, worthy of a $500 prize, for a panel of judges. Submissions never lack creativity or flavor, our employees are experts in the tamale area!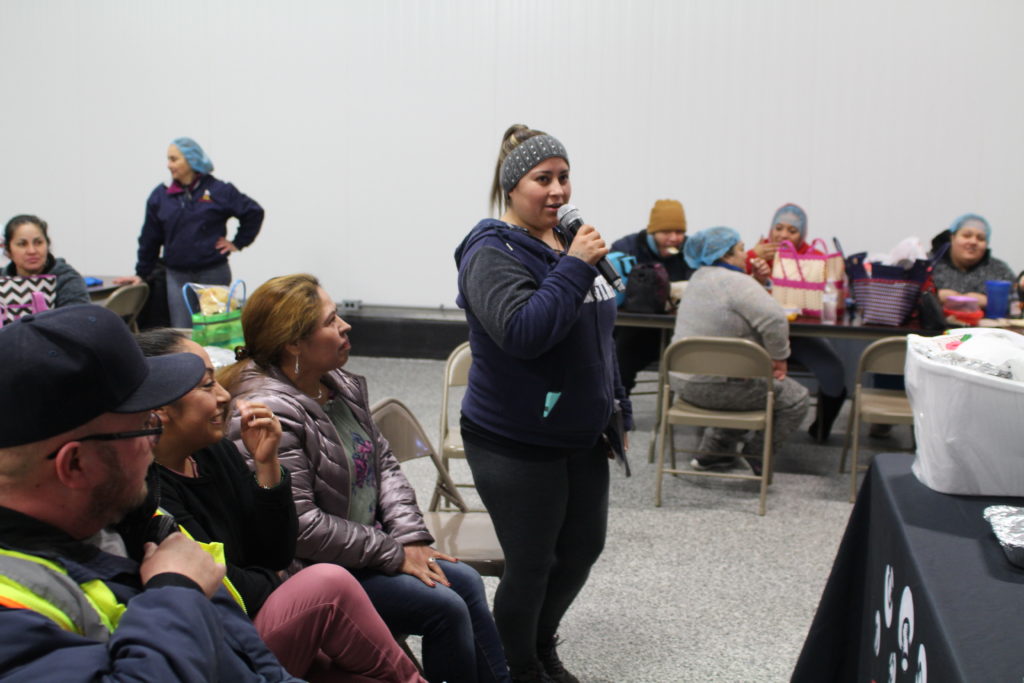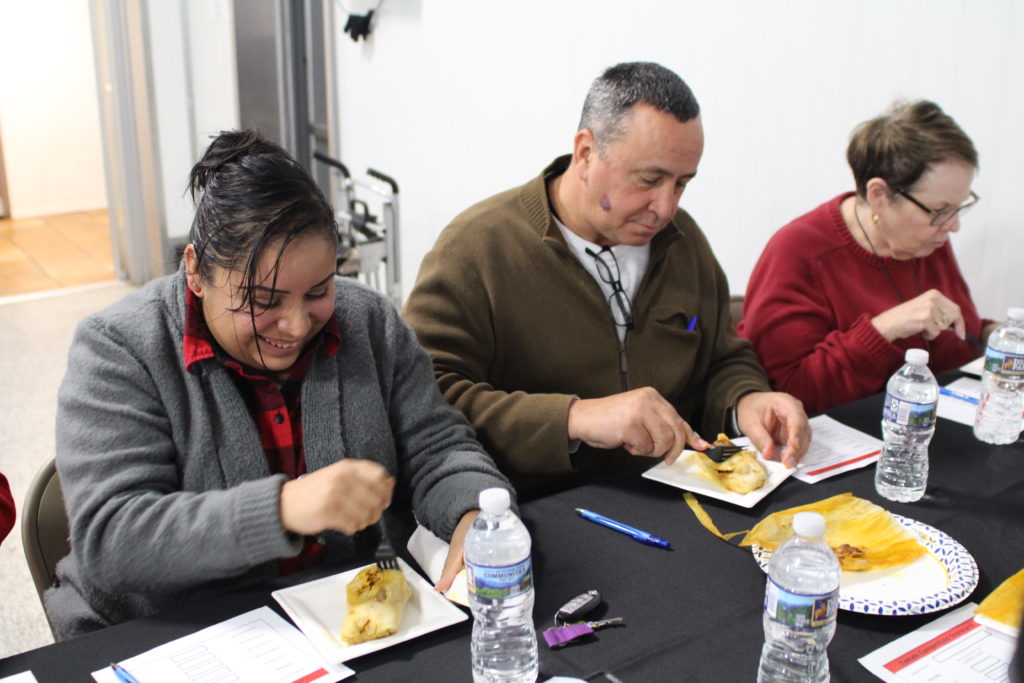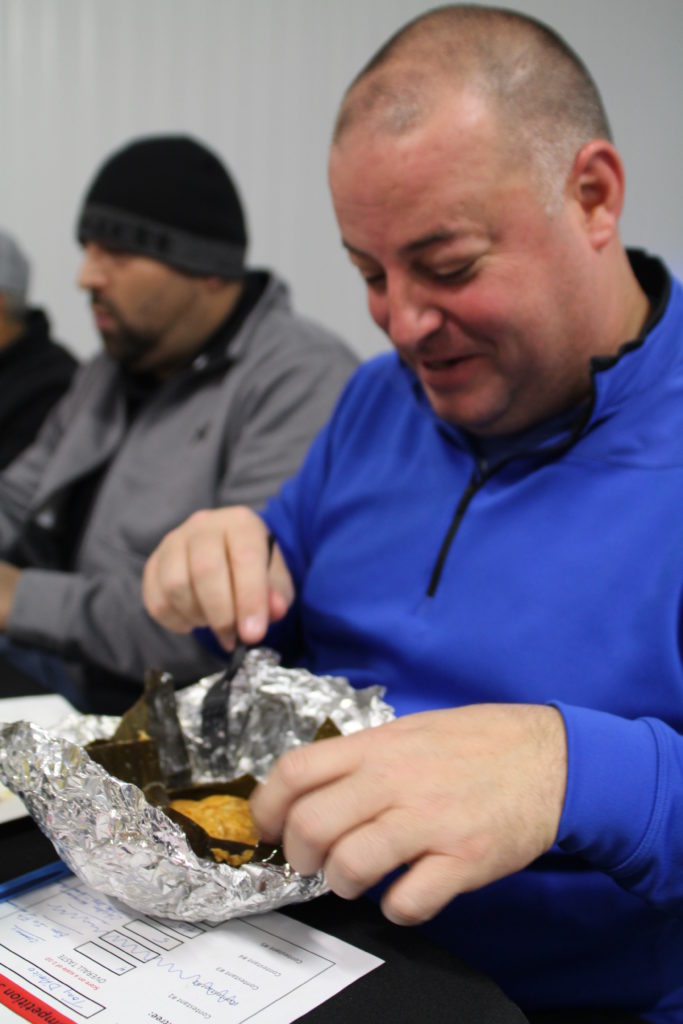 ….