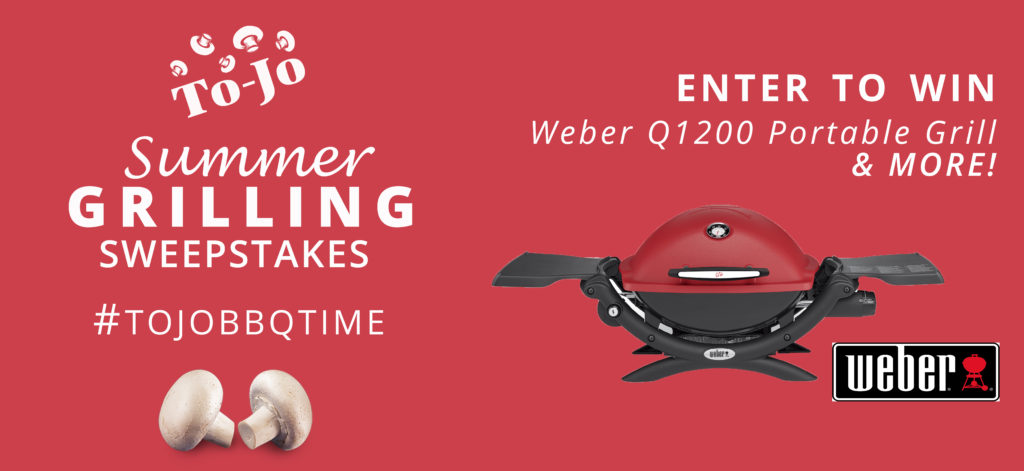 NO PURCHASE NECESSARY TO ENTER OR WIN. Making a purchase or payment 
of any kind will not increase your changes of winning. 
Void where prohibited or restricted by law.

Grand Prize Winners:
Jeffrey A.- Sheboygan, WI
Elise W.- Kenai, AK
Barry P.- Dyersville, IA
Michelle B. – Arvada, Co
Gene M.- Crescent City, CA
Secondary Prize Winners:
Melinda C.- Newark, TX
Chris R. – Oshkosh, WI
Shirley S.- Lugoff, SC
Marilyn L.- Chicago, IL
James M- Florence, Ma
Carrol A.- Perrine, FL
Debbie I.- Joplin, MO
Sherri C.- Fort Smith, AR
Joyce M.- Greensboro, NC
Kari B.- Chippewa Falls, WI
HOW TO ENTER:
Carefully read the Sweepstakes Official Entry Rules
ENTER TO WIN with your Official Sweepstakes Entry Form
ENTRY PERIOD: June 30, 2018 @ 12 am EST to July 14, 2018 @ 11:59 pm EST 
*One Entry Per Household for the entire sweepstakes entry period.*

Five (5) Grand Prize Packs will be given away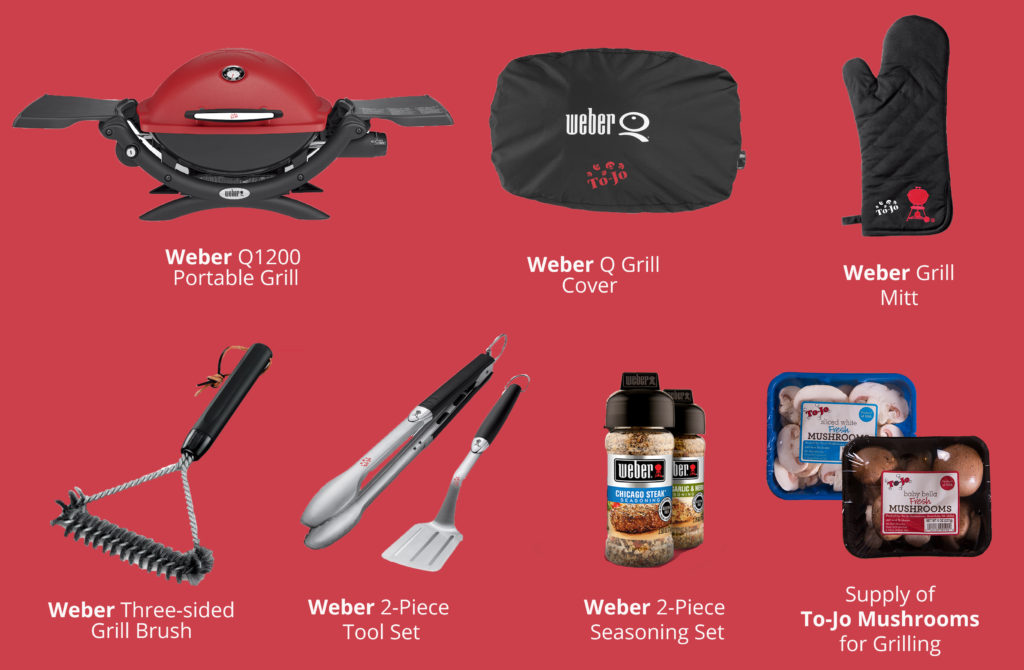 Ten (10) Secondary Prize Packs will be given away


Take a picture & show us how you like to grill with mushrooms, upload it to Facebook, Instagram, or Twitter using hashtag #ToJoBBQTime, & Tag @ToJoMushrooms and @WeberGrills
Follow us @tojomushrooms on Facebook, Instagram, Twitter &  #ToJoBBQTime

Winners of the sweepstakes will be selected in a random drawing amongall eligible entries received
throughout the promotion period. 
The random drawings will be conducted from June 30, 2018 at 12:00 am EST and end on July 14 at 
11:59 pm EST.by sponsor or designate representatives, whose decisions are final.
Odds of winning will vary depending on the number of eligible Entries received.
Winners will be notified via the information provided on their entry form
Winners will be announced on To-Jo Mushrooms' social media platforms the day the winner is notified
At the end of the sweepstakes winners will be posted to this page
A list of winners will be available to send out per email request at [email protected]
…………………………………………………….Questions?  Email us at [email protected]
Weber, the kettle configuration, the kettle silhouette and Q are registered trademarks of Weber-Stephen Products LLC.  




Used with permission.  All rights reserved.