We are happy to have supported The Second Annual Farm to Table Chefs Taste Challenge that was held at the New Orleans Convention Center in August.The Farm to Table Experience (F2Te)  was designed to celebrate where our food and beverages originate from, through tastings, interactive gardening and cooking demonstrations, hands-on workshops, educational sessions, social events, and more. 
At the event chefs were challenged to create the best dish that utilizes farm-fresh items from a pantry of both seasonal local ingredients and products donated by State Agricultural Departments. To-Jo had the great opportunity to provide mushrooms for the event.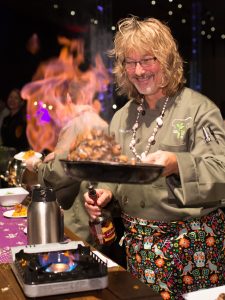 We love that the winning "Fan Favorite" dish featured mushrooms! Chef Henry Chandler of Henry's Louisiana Grill, Acworth, GA, won the "Fan Favorite," for his dish, Farm Boy's Feast, which featured Braised Beef Inside Round with Mushroom and Chickpea Saffron Risotto. Yum!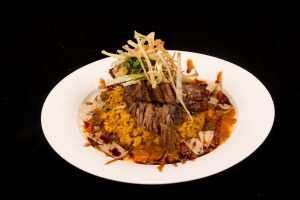 "Only with your support is it possible to pull off a successful event like this so it can grow. From the donations of products to the time and energy spent getting the products down to New Orleans, we appreciate your involvement," said Samantha McMillan, trade show and conference manager at Farm to Table International. "We are hopeful that through the Chefs Taste Challenge, we've inspired many to incorporate 'farm to table' in their lives and to come back next year with their friends.
Keep a look out for the full article in the Industry News section of the November Mushroom News!